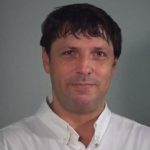 I don't know about you, but to me being a father is not easy. I love my children, but they often wear me down, because they are disturbing my peace.
If you would have asked me a few years ago, I would answer that I am a pretty good father, despite the secret that I revealed above.
In the course of time, life started to rear its ugly face and a few years ago I read the Stephen Covey's The Seven Habits of Highly Effective People. One of the most famous exercises in the book is to visualize my own funeral. What would I want my son to say about me at my funeral? That I spent a lot of time with him, that we spoke about our ways, feelings, and problems, and that we were doing interesting and funny things together? Or that our life was cohabitation and setting rules, and our interactions were limited to brief and rigorous interventions when things went wrong or rules were violated.
It was a bitter pill, words that I heard weren't nice. I imagined that I still have time to turn the time-machine and that I have to give better and more. A whole new world opened to me. An unknown underwater world, for which one needs a special equipment and skills. But I had neither. And I also lacked emotional persistence. I preferred to stay on a surface where I can any time safely drawback.
Thus equipment, skills and emotional persistence. The answer is simple … or not. Hard work and sustainability.
I would like to share my experience with changing the routines, building relationships and growing in my role as a father. And so we came to the content of the Smart Dad Rules blog:
Family Bonds – letting the kid into my world and getting to know his, establishing mutual trust and respect
Dad Recipes – sometimes simple, sometimes special, but each and every day
Menu Planning and Shopping – planning, shopping, and storage
Family Traveling – family vacations and traveling
Music, Movies, Books – feeding my soul
It will be a great pleasure for me if you find something for yourself!
Matt